Join us for a bear safety and coexistence class at Paradise Valley Conservation Area, Woodinville, WA, with Defenders of Wildlife.
Farmer Frog — 23210 Paradise Lake Road Woodinville, WA 98077
Friday, April 14 · 1pm – 2:30pm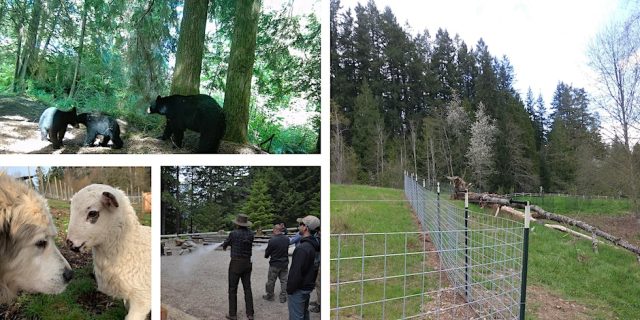 Western Wildlife Outreach hosts Zoe Hanley, Defenders of Wildlife at Farmer Frog in the Paradise Valley Conservation Area Friday, April 14, 2023, 1:00-2:30.
This event will teach people how to share the landscape with black and grizzly bears. We cover bear biology, black and grizzly bear identification, what to do if you encounter a bear, and how to secure bear attractants around your home and campsite. We also explain how to use bear spray, bear spray first aid, and give participants a chance to try spraying a practice can themselves!
The workshop includes:
1. Presentation on
Bear biology and geographic range
Bear attractants
How to reduce attractants around your home and campsite
How to use bear spray
2. Outside bear spray demonstration. Attendees receive a FREE can of Counter Assault Bear Spray, a $60 value.
3. Back inside for bear spray first aid (if included) and more information about how to coexist with bears
4. Question & Answer
Dress for the weather in sturdy shoes for uneven land (boots recommended). Bring your own water bottle, there is water available on site.
Any questions can be sent to jane@westernwildlife.org.
Limited to 40 participants. TICKETS (limit 40 people)