Thanks for your Support!
Since 2002, Western Wildlife Outreach has been a strong presence in large carnivore education across the Pacific Northwest. Help us continue to provide science-based education about grizzly bears, black bears, cougars, and wolves by donating today. Your donation is immediately put to work to educate about large carnivores now and for future generations.
Here are some 2022 outreach and education highlights. Thanks for your support!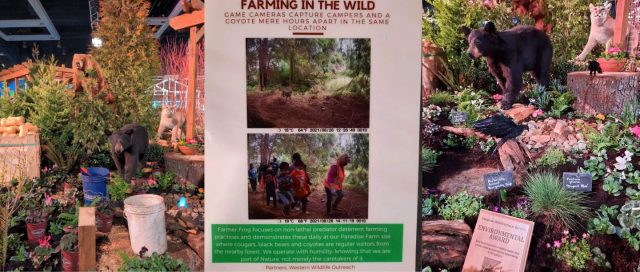 Community Partner: Farmer Frog
Community Partners: Panthera-Olympic Cougar Project, Hood Canal Adventures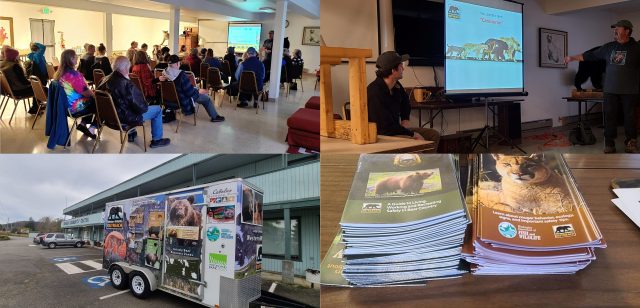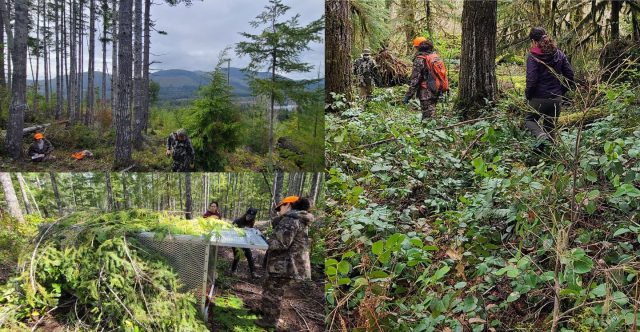 Connecting people with wildlife professionals and field experience
Community Partner: Panthera-Olympic Cougar Project, Skokomish Tribe
Coexisting with Carnivores, Pine Lake Middle School
Community Partner: Issaquah School District
New Trailer Wrap for the Large Carnivore Education Trailer
Community Partners: Interagency Grizzly Bear Committee, WA Department of Fish & Wildlife, Pacific Wolf Coalition, Mountain Lion Foundation, Defenders of Wildlife, Woodland Park Zoo, Farmer Frog, Counter Assault
1st Annual Bear With Me! Festival
Community Partners: Farmer Frog, WA Department of Fish & Wildlife, Defenders of Wildlife, Interagency Grizzly Bear Committee, Mountain Lion Foundation, Counter Assault Bear Spray
Contribute or Pay Online Using A Credit Card
Contribute by check payable to:
Western Wildlife Outreach
900 Jefferson Street SE #6413
Olympia, WA 98507
Western Wildlife Outreach is a tax-deductible non-profit organization, tax exempt under Section 501(c)(3) of the IRS code (Federal I.D. # 45-4591214)