Western Wildlife Outreach Team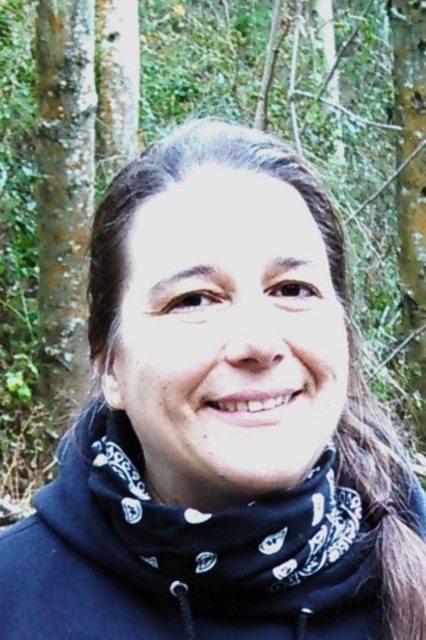 Jane Hutchinson, Executive Director
Wildlife Program Director, Farmer Frog
Olympia, WA
jane@westernwildlife.org
Jane has spent over thirty years working at local and state levels engaging grassroots groups in civil rights and social justice advocacy. In 2011 her focus shifted to environmental justice and stewardship when she began working with citizen-science teams monitoring wildlife habitat and corridors in the Southern Coast Salish region, leveraging data and voices to influence land use and wildlife management decisions.
In 2012 Jane was contracted by Western Wildlife Outreach to research human-wildlife conflicts and the practical steps humans can take to coexist with their wildlife neighbors. She is the primary author of Living with Livestock and Wolves: A Review of the Literature (Nov 2014) and Towards A Bear Smart Future: Eastside King County Pilot Project (June 2016).
Since 2015 she has served as the Wildlife Program Director for Farmer Frog developing the "Bear With Me!" Wildlife Friendly Farming Program. In 2021 Jane took over managing the daily activities at Western Wildlife Outreach, continuing her work promoting ways for humans to live with the large carnivores of the Pacific Northwest.
Darrell Smith, Science Advisor / Presenter
Wildlife Biologist, Large Carnivore Specialist
Port Townsend, WA
darrell@westernwildlife.org
Darrell's boyhood years were spent in remote hard-rock mining towns surrounded by the wilderness, mountains and Native American reservations of Idaho, Oregon, and Washington. His family arrived by emigrant train during the 1890's from Kentucky and Missouri to the beautiful Pacific Northwest becoming ranchers, loggers and miners. "We all hunted and fished and packed our game out on horseback," Darrell says. "Growing up in Idaho's wild and rugged Salmon River backcountry set the hook in me. All I've ever wanted to be was a wildlife biologist."
Darrell spent several years in the US military, first as an Army Ranger, LRRP and later as a commissioned officer. The GI Bill put him through college and he completed his Bachelor's degree in Wildlife Biology at Washington State University. His Master's degree was completed at the University of Washington. Darrell is proud to be a Ranger, a Coug and a Dawg.
For more than 30 years he has worked professionally as a wildlife and fisheries biologist in senior and principal levels with large Western WA county government agencies. Darrell has been with Western Wildlife Outreach since 2012 as science advisor and large carnivore specialist.
Michelle Jones, Board Member
Bear Smart Coordinator, North Cascades
Fall City, WA
michelle@westernwildlife.org
Michelle grew up in the foothill of the North Cascades in Washington state and since childhood has spent much of her free time exploring, hiking, and camping in the outdoors. After moving into a rural home and promptly finding a black bear in her driveway, she developed a hobby placing trail cameras and soon began collecting footage of Pacific Northwest wildlife in the Cascades region. She has spent the last few years doing outreach and education activities teaching about wildlife encounters and safety and has helped communities lobby decision makers to offer bear resistant garbage cans to their residents. Michelle lives in Fall City with her husband, son and their dog Storm where she is thrilled to instill a passion for the outdoors in her son. In 2021, Michelle joined the Western Wildlife Outreach board. Read more about her community activities here.
Chris Bachman, Board Member
Spokane, WA

Chris works to promote restoration of wildlife and native ecosystems as the paramount mission of public land management and to reduce livestock/wildlife conflict enhancing biodiversity and ecological resiliency. His work promotes prioritizing management for wildlife on our public lands, particularly wild roadless areas; and promotes conservation as the priority management policy for fish and wildlife.
Chris spends his time working on large carnivore conservation, beaver conservation and public lands grazing policy. His field work is split between large carnivores, livestock grazing issues and promoting beaver restoration and conflict mitigation.
Chris is a former middle school science and math teacher who left teaching to follow his passion advocating for wildlife. Chris completed undergraduate and graduate work in Evolutionary Biology at Southern Illinois University and also holds a Master's in Education from Whitworth University. Chris is a married father of two and enjoys hiking, backpacking and snow sports and is an experienced backcountry traveler and tracker.