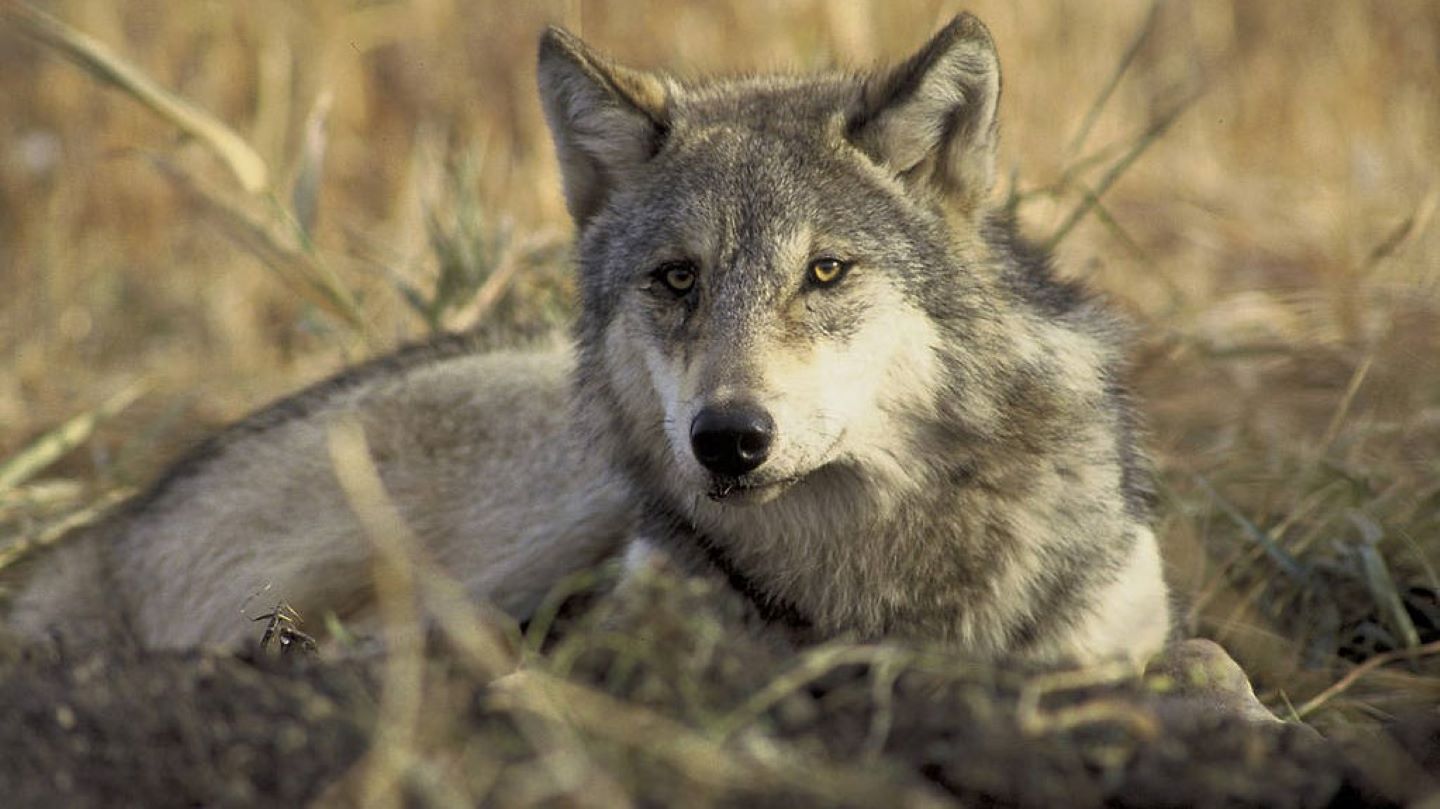 Gray Wolf Legal Status & Management
Washington's gray wolf conservation and management plan guides the recovery of wolves as they naturally reestablish a sustainable population across the state. The plan outlines outreach tools and population goals, and also authorizes management tools to address conflicts with livestock and other wildlife.
Key elements
The plan was developed with the assistance of a 17-member citizen advisory wolf working group over nearly five years (2007-2011). The process included extensive public review (23 public meetings and nearly 65,000 comments submitted), and a blind scientific peer review. The Washington Fish and Wildlife Commission unanimously adopted the plan in December 2011.
Key elements include:
Recovery goals – The plan establishes a delisting objective of 15 breeding pairs of wolves present in the state for at least three years, with at least four in eastern Washington, four in the northern Cascades, four in the southern Cascades / northwest coastal area, and three others anywhere in the state. The plan also provides for WDFW to consider initiating the delisting process if 18 breeding pairs are documented during a single year and the distribution objectives are met.
Livestock protection – The plan provides a variety of nonlethal and lethal management measures – from technical assistance for landowners to lethal removal – to control wolves that prey on livestock. The plan also establishes conditions for compensating ranchers who lose livestock to wolf predation.
All aspects of the plan are in effect east of Highways 97, 17, and 395, where wolves were removed from federal protection in May 2011. In the rest of Washington, portions of the plan that are consistent with federal law are in effect. Federal law supersedes the state plan until wolves are delisted under the federal Endangered Species Act.
The plan covers management of wolves while they are a state listed species. A new management plan will be developed after the species is delisted.
No wolves have ever been reintroduced into Washington, and under the plan, WDFW will not import wolves from other states or Canadian provinces.
For more information about gray wolves in Washington visit the Washington Department of Fish & Wildlife Gray Wolf page.