Category Archives:
Uncategorized
Keeping Your Dog Safe in Wolf Country
Keeping Your Dog Safe In Wolf Country
Carry Bear Spray and Know How to Use It!
FROM OUR PARTNERS AT COUNTER ASSAULT: WATCH THE VIDEO
Wolves Were Once Our Partners
Wednesday, October 11, 2017 Reprinted with permission of Rick Lamplugh, Author,  In the Temple of the Wolves and Deep into Yellowstone: A Year's Immersion in Grandeur and Controversy Wolves helped Homo sapiens outcompete Neanderthals As wolves are slaughtered in Oregon and …
Nature's Own (Protecting Your Horse and Other Domestic Animals from Predators)
  AUDREY PAVIA Reprinted from NOV 29, 2011 Stable Management https://stablemanagement.com/articles/natures-own                Imagine living in a world of ferocious saber-toothed cats and huge dire wolves, always on the lookout for prey. The ancestors of today's horses had …
Turning Fear of Wildlife into Something Positive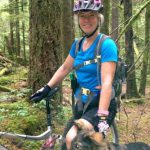 Reprinted from THE FREE PRESS PHIL MCLACHLAN Fri Jun 16th, 2017 Editors Note: Western Wildlife Outreach has long been warning mountain bike enthusiasts about the need for caution when riding back country trails in bear and/or cougar country. The "need …
Pacific NW Author, Naturalist, and Poet Tim McNulty Comments on Grizzly Bear Restoration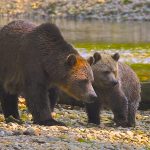 Author and Naturalist, Tim McNulty shares the comments he submitted in favor of Grizzly Bear Recovery in the North Cascades February 24, 2014 Thanks for this opportunity to comment on your Draft Grizzly Bear Restoration Plan for the North Cascades …
Comment Period Extended for the North Cascades Grizzly Restoration Plan DEIS until April 28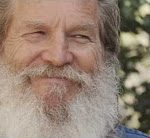 BREAKING NEWS! If you haven't yet submitted your comments, there is still time! Public comment period open through April 28, 2017 North Cascades Ecosystem Grizzly Bear Restoration Plan/Environmental Impact Statement Comment Period Extended on Proposed Alternatives for North Cascades Grizzly …
Elk Hoof Rot: Could Healthy Predator Populations Help?
Chronic wasting disease and hoof rot are two fatal diseases plaguing ungulate populations across the continent.  At least one study suggests that wolves may play an important role in helping to control against disease propagation in their selected prey species.  …
Grizzly Bear Captured, Collared in Washington!
From: Cabinet-Yaak and Selkirk Mountains Grizzly Bear Ecosystems Update 10/3/2016 Wayne Kasworm,US Fish and Wildlife Service,385 Fish Hatchery Road, Libby, MT 59923 (406) 293-4161 ext 205 wayne_kasworm@fws.gov http://www.fws.gov/mountain-prairie/species/mammals/grizzly/cabinetarchive.html Selkirk Mountains Research Captures For the first time in more than 30 …
Gray Wolf Photographed in Mount Spokane State Park Leads to WWO Citizen Science Program Expansion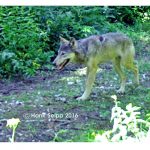 Inside a State Park in Washington  history is being made, as WWO's Citizen Science team undertakes to photograph, film and track gray wolves who  have been moving through the Park. Project Coordinator and Citizen Scientist volunteer, Hank Seipp, recently captured …