Howl for Wolves
Where:

Center for Urban Horticulture in Seattle

When:

June 09, 2018

Time:

9 AM

Cost:

Free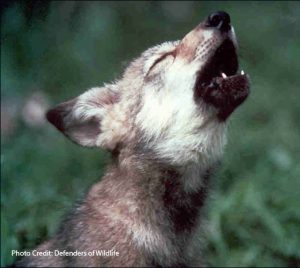 The Pacific Wolf Coalition, is excited to host the first ever Howl for Wolves event on Saturday, June 9 at the University of Washington's Center for Urban Horticulture.
Western Wildlife Outreach will be speaking on Washington's gray wolves, status and coexistence methods.
The mission of Howl for Wolves is to provide the public with information, education, materials and a hands-on learning experience to gain a deeper understanding of the gray wolf's return to Washington, and the complexities of gray wolf recovery and coexistence efforts throughout the state. Howl for Wolves will connect with the public in a family-friendly, engaging way.