Did you know that otters are carnivores, too? They are primarily fish-eating members of the Order Carnivora like other mustelids, members of the weasel family.  Western Wildlife Outreach invites you to partner with the Woodland Park Zoo and report river otter sightings to become part of their region-wide otter population study.  You can become a citizen scientist! Send WWO your otter photos from the field and we will also publish you and your findings on WWO's Facebook page.
ACTION ALERT: BE AN OTTER SPOTTER
Report your river otter sightings to help  Northwest conservation research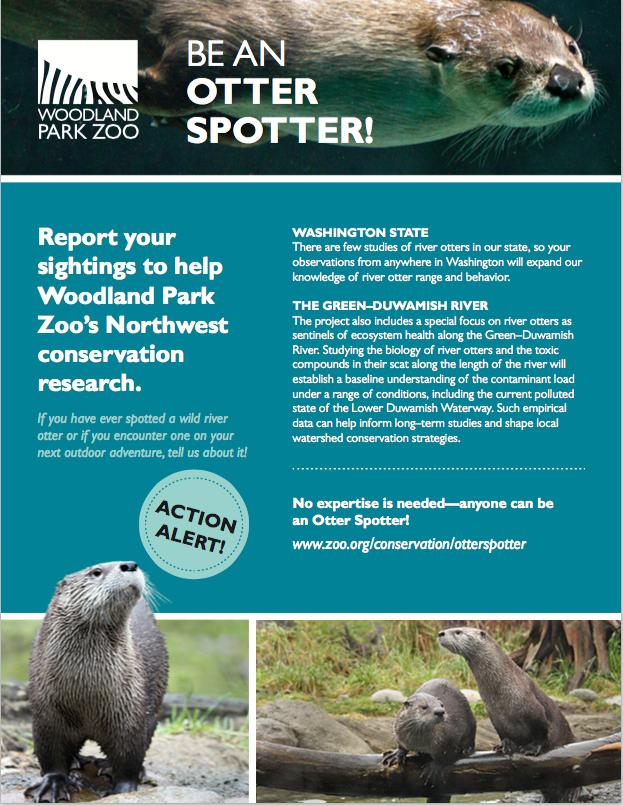 If you have ever spotted a wild river otter or if you encounter one on your next outdoor adventure, tell us about it! Woodland Park Zoo is studying river otters as sentinels for health along the Duwamish River. Your observations from across Washington will expand our knowledge about otter range and behavior. No expertise is needed—anyone can be an otter spotter!